The Society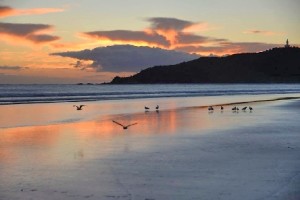 The Byron Bay Historical Society is an incorporated, non-profit, volunteer organisation affiliated with the Royal Australian Historical Society.
It follows in the footsteps of earlier historical groups in Byron Bay.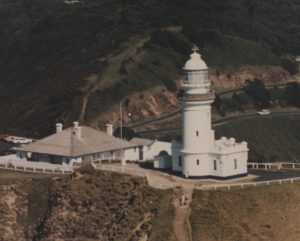 It explores and presents the history of Byron Bay town, the nearby district and other parts of the Byron Shire.
The Society's logo is the Byron Bay Lighthouse, an icon for Byron Bay and a must for both locals and visitors to Byron Bay.
Construction started in 1899 when the site was levelled by Mitchell and King – contractors.
Charles Harding put together the plans for the lighthouse in the same style as used by New South Wales colonial architect of the day, James Barnet, his predecessor.
James Barnet was renowned for his colonial style towers with large ornate crowns which are easily recognized.
Disclaimer and Copyrights:
Disclaimer: The Byron Bay Historical Society (Society) accesses a large number of public and private written records, images and oral stories related to the history of Byron Bay and nearby area. The Society uses these to prepare material it presents and makes its best efforts to represent information and images accurately. Where inconsistencies or inaccuracies are found in these written, visual and spoken records or where information is missing, the Society in good  faith uses its best endeavours to present an accurate account of the event. However, such attempts are subject to risk which would cause the material presented to differ significantly from the actual event. Any user of any material provided by the Society accepts these risks and indemnifies the Society from any actions arising from their use of that material.
Copyright: Where the Society has presented material covered by copyright or other agreements it obtained permission to do so and has acknowledged the source. Users of this website have no right to publish or present any of that material. All other material on this website is the property of the Society and may not be published or presented in any form except with the written permission of the Society.