Links
The Society works with a large range of local and regional groups, sharing ideas, resources and results. While each of these groups has its own focus it also can provide you with additional information about the history and heritage of Byron Bay town and district. A list of some of these groups and their contacts is provided below.
Other historical societies and museums in the Northern Rivers:
Other Byron Bay groups
Newspapers archives
Important published books
There have been many articles and books published covering parts of Byron Bay's history. A few of the recent with a more comprehensive coverage include:
 "Time and Tide: a history of Byron Bay":- by M Ryan, 1984
"History of Byron Bay 1850-1966":- by S J Dening; Oct 2002.
"Byron Shire – Thematic History":– by Brett J Stubbs; Nov 2006. Byron Shire Publications Community Based Heritage Study Volumes 1-4.
"Byron Bay – The History, Beauty and Spirit": – by Peter Duke; 2010.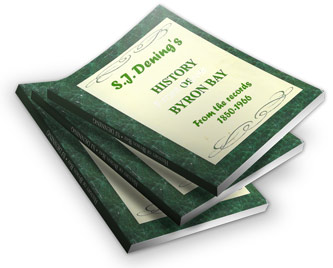 Remember: Your history now